Project Portfolio Management
To easily manage and prioritize the centralized project portfolio you need a system that supports Project Portfolio Management (PPM).
VisionProject helps you to overview all projects, to analyze and collectively manage current or proposed projects. The optimal resource mix for delivery and schedule activities are key factors for achieving the organization's operational and financial goals. Therefore, with VisionProject you make the right deiscions and prioritize correct investments.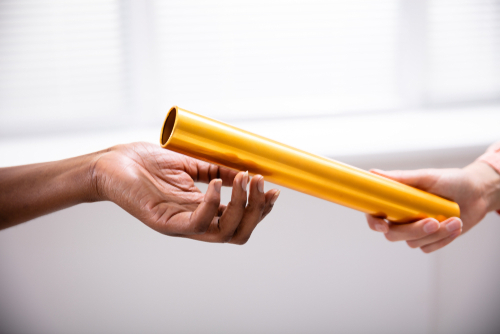 Ensure cost control
With everything in one system, it becomes easy to keep track of resources, time and costs. Even make faster decisions without time-consuming discussions and unnecessarily long emails.
Facilitate value based discussions
Let VisionProject bring the entire organization together and to help deliver a really good product to your customers. It will be even easier for exchange with the help of the internal chat and clear history of all matters.
Measure, value and prioritize initiatives in the organization
You can easily manage the entire project life cycle from planning, implementation to follow-up in VisionProject. Let the project overviews in VisionProject help you reach your goals without delays.
Demand vs capacity planning
Use the Resource Allocation Database to get a full overview of your employees and ongoing issues. VisionProject will simplify all your project operations within in the organisation and ease the planning.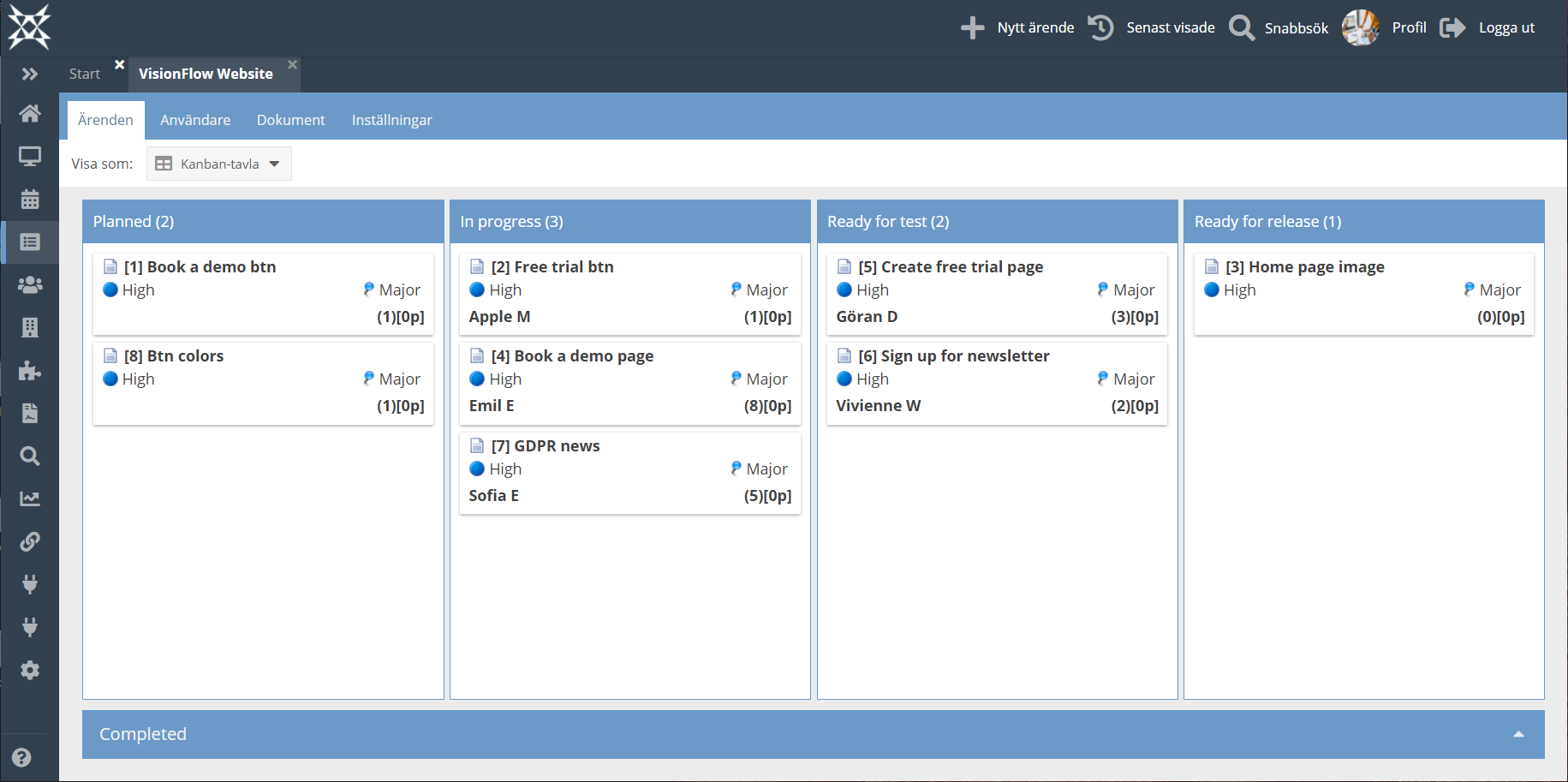 You can easily choose different ways to visualize your cases. For example, use a simple table view, Gantt, Kanban, or calendar view. Use the filtering functionality to see the information you are looking for at the touch of a button, or group information and export it in the format that suits you best.
Do you want to get started today?
VisionFlow can offer you more solutions
Our other system VisionFlow has more solutions that might fit your needs better. You might be interested in some of the solutions below.
Support
A powerful tool that supports the entire support chain
CRM
Manage all customer interactions in one place
Contract Management
Manage agreements and contracts in all types of industries