VisionProject connects all files related to a particular task in one place
Share your documents with team members and external users, benefit from comprehensive version and revision control. You no longer need to have any problems with finding and keeping track of the latest version of your documents. VisionProject connects all files related to a particular task in one place. Your team can edit them online without downloading, and you'll see the most recent versions right away.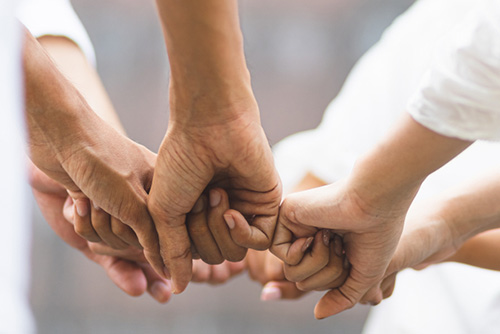 Search documents
Easily search among all documents by using selected critieras to find the document you are in need of. This gives you the possibility to organise the documents, create several versions and  comparing versions.
Internal and external file sharing
VisionProject makes it possible to share your documents with team members internal aswell as with external users. You also have the opportunity to connect and share a document to an issue.
Contract management
VisionProject helps you manage, organize and communicate contract documents efficiently. That way, your organization will function smoothly while you never miss any important contract dates.
Permission settings for users and groups
You can set documents with preferred permissions for specified user or user groups in the document permission section. Therefor you can easily share documents between different teams / departments.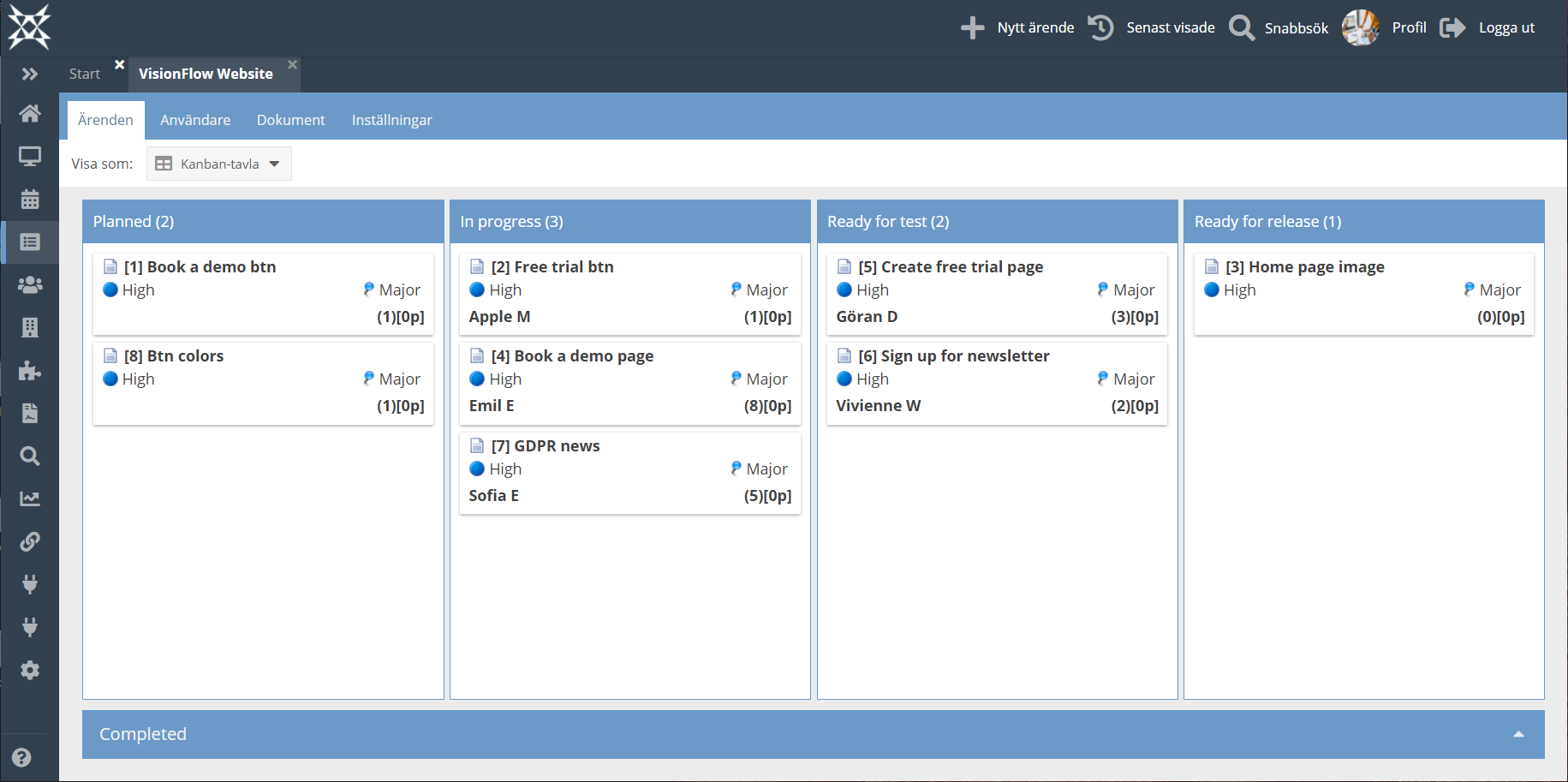 Keep track of cases throughout the chain 
VisionFlow makes it possible to keep a close eye on all cases throughout the chain, regardless of who or which department is currently handling the case. This also makes it easy to quickly catch cases that have stalled.
Follow cases using a Kanban board, or a simpler list view, for a better situational check.
Do you want to get started today?
VisionFlow can offer you more solutions
Our other system VisionFlow has more solutions that might fit your needs better. You might be interested in some of the solutions below.
Issue tracking
Manage, organize and communicate matters efficiently
CRM
Manage all customer interactions in one place
Support
A powerful tool that supports the entire support chain